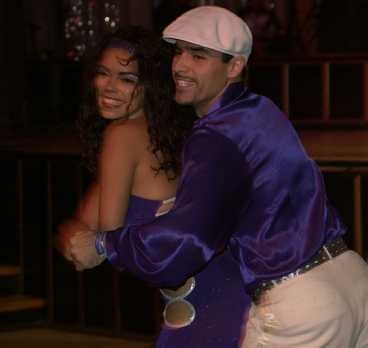 The first annual East Coast Salsa Congress 2001 was held in at the Nevele Grand Resort in the Catskills New York on August 17, and 18, 2001. The Nevele Grand Resort is a hotel in the Catskill region of New York State. It is said that the late great Tito Puente played in the room that the congress was held.
The ride up to the congress was on a bus that passed through the Bronx. Next came check-in at the hotel prior to the performances. Many groups from around the world performed in two sets the first night. Then there was some social dancing on a ply wood-floor that was laid over the carpet in the main ballroom. Also there was alive band that started to play before the performances ended. Then there was a pool party.
This event was produced by David MelÚndez and Luis Zegarra in conjuention with Albert Torres Productions.
These photographs were taken by J. Fernando Lamadrid. All rights reserved and copyright © www.justsalsa.com 2001. Your feedback is welcome.