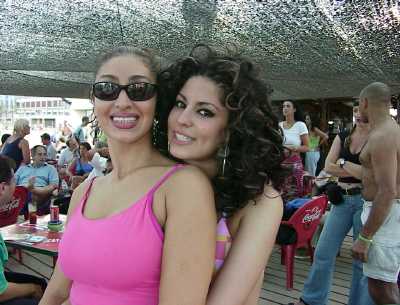 These photographs of were were taken at the Cacao Beach Nightclub in Barcelona Spain on 8/12/01.
The Cacao Beach kiosk is located on San Sebastían beach in Barceloneta Barcelona. There is no phone number and there is no exact mailing address. The owner's nick-name is conchita.
The farewell-party for the Barcelona salsa Festival was held at the Cacao Beach Kiosk. There is a small plywood dance floor and salsa music CDs without a DJ. Hot food is served until 5 PM and cold drinks until night-fall between May and September every year.
Photographs by J. Fernando Lamadrid on August 12, 2001. All rights reserved and copyright www.justsalsa.com. Your feedback is welcome.