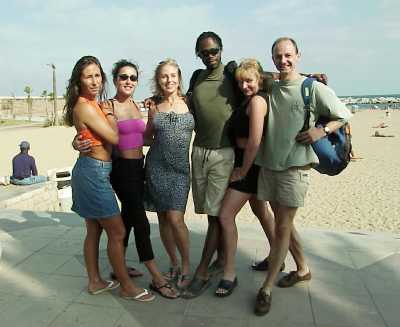 These photographs were taken at the Villa Olimpica Beach during the Salsa Festival Barcelona 2001 in Barcelona Spain on 8/11/01. There were many things to do in Barcelona and on this day we went to the beach with some of the international dancers that were in town for the Salsa Festival. In the photos you can see dancers from France, Canada, and the USA.
The Festival is Produced by Cristion Pao of Salsa Con Pao. It was held at the Fira Palace Hotel on August 10, 11, and 12, 2001. The program of activities included workshops, dance performances and an open salsa dance competition.
Photographs by J. Fernando Lamadrid. All rights reserved and copyright www.justsalsa.com. Your feedback is welcome.
To see other dates of this event "Click Here".