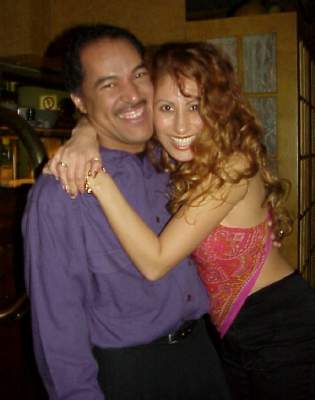 Dance instructor Iris Cruz and promoter Ron Mcguggins hosted Mambo inti the Millennium at Bistro Latino on February 8, 2001.
Promoter Ron Mcguggins and dance instructor and hostess Iris Cruz do this regular Thursday Salsa/Mambo night.
These photographs were taken by J. Fernando Lamadrid. All rights reserved and copyright www.justsalsa.com. Your feedback is welcome.