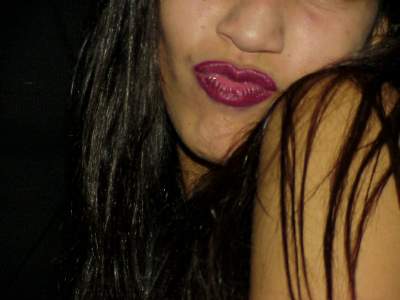 It was Halloween and it occured to me to leave from the Village twords the Copacabana at around quarter of nine o'clock at night. The streets of the Village were packed with people in costumes. The parade had just finished and the energy in the street was high. There were so many people that I could not move. I struglled though the crowds twords the subway. The West 4th Street Station was closed. All the street running twords 6th Avenue, the parade rout, were closed. I walked for about a mile until I found a cab. I finally arrived at the Copa after about an hour of sitting in traffic.
The copa was filled. there was a TV crew from Japan shooting HDTV of the three bands which included Michael Stuart, Sergio Vargas, and Jenny Diaz. Ismael Otero and Yesenia Peralta of Caribbean Soul dance company of New Jersey danced on stages that were erected near the railing in the table area of the club. The music was good and the dancing was exciting. It is the most fun I have had in a long while. This made for quite a spectacle as Ismael put his siter through some of his million moves.
These photographs were taken by J. Fernando Lamadrid. All rights reserved and copyright www.justsalsa.com 2000. Your feedback is welcome.